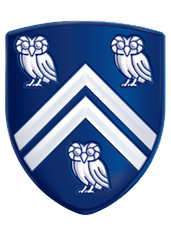 He struggled with essay writing and was admitted to Rice.
Michael was not confident in his writing abilities. He struggled to articulate himself and craft compelling rhetoric and did not feel comfortable brainstorming top-tier essays.
He attended an online high school and was admitted to Princeton.
Adam was a highly accomplished ballet student who attended a full-time, intensive dance program. Due to the incredible time requirement of this commitment, he was forced to attend an online high school in the evenings. 
She had an SAT score in the low 1400s and was admitted to Columbia.
Nika's peers raved about working with her. She was the first pick in every group project and the standout student in every classroom, but she didn't have the grades or SAT scores to show for it.
He overcame rejection and was admitted to Stanford.
Faizan was an accomplished debater from the first day of freshman year, but knew that just being a top debater wouldn't show enough innovation to get him into a top school.