The Ivy Scholars guide to Rice University's culture, admissions, and other essential information for prospective students and their families.
Please click here to access our Rice University Admissions Strategy.
Location: Houston, Texas
Mascot: Sammy the Owl
Type: Private Research Institution
Population: 7,000 (4,000 undergrads)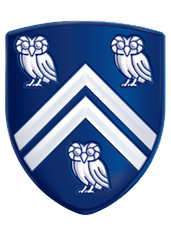 At the heart of the Museum District of Houston, the 4th largest city in the United States is Rice University. The 300-acre, tree-lined campus is next door to the world's largest medical center and a short train ride from both Downtown Houston and the Theater District, the nation's 2nd largest of its kind. In their own words, "Rice produces the next generation of leaders and advances tomorrow's thinking."
Get access to our complete admission strategy for Rice!
Enter your information below and submit for access to the guide.
Rice University Statistics
Year Founded: 1912
4 Year Graduation Rate: 90.6%
Gender Distribution: 52% male, 48% female
Acceptance Rate: 11%
Residency: 40% in state, 49% out of state, 11% international
Location Type: Urban
Schedule System: Semesters
Student/Faculty Ratio: 6:1
Average Class Size: 14
Demographics: 36% Caucasian, 18% Asian, 5% Black, 11% Hispanic, 3% Other
US News Rankings:
#8 In Best Undergraduate Teaching
#11 In National Universities
#13 Best Value Schools
#20 In Best Undergraduate Engineering Program
#27 Most Innovative School
Independent Rankings:
#1 best race/class interaction per The Princeton Review
#2 most international university in the USA
#2 best quality of life per The Princeton Review
#2 quality of life
#5 happiest students per The Princeton Review
Top 5 Private Universities in the USA
#7 in Top Schools for Resources per The Wall Street Journal/Times Higher Education College Rankings
#8 best value per Kiplinger
Rice University Admissions Statistics
Application Deadlines:
Early Decision: November 1st
Regular Decision: January 1st
Transfer Deadline: March 15th
Notification Dates:
Early Decision: Mid-December
Regular Decision: April 1st
Acceptance Rates:
19% Early Decision
8% Regular Decision
Average Applicant Pool: 27,000
Average Number of Applicants Accepted: 2,300
Average Number Enrolled: 1,000
Application Systems: Common App, Coalition App
Average GPA: 4.12 weighted
SAT Scores: 25th percentile – 1450, 75th percentile – 1560
ACT Scores: 25th percentile – 33, 75th percentile – 35
*Test mandatory. Writing sections optional.

Subject Test Requirements: No Subject tests are required, but it is recommended that a student submit two SAT Subject Tests related to their proposed area of study.
Demonstrated Interest: Rice does consider demonstrated interest.
Recommendation Letter Policies: One counselor recommendation and two teachers with one relating to the planned field of study. Additional recommendation letters are not officially accepted, but if you have a contact within Rice university, they can email the admissions office on your behalf.
Rice University Essay Prompts for 2020:
Common App Personal Statement (650 words)

There is a breadth of intellectual opportunities here at Rice. Explain your intended major and other areas of academic focus you may explore in detail. (150 words)

What aspects of the Rice undergraduate experience inspired you to apply? (150 words)

Rice is lauded for creating a collaborative atmosphere that enhances the quality of life for all members of our campus community. The Residential College System is heavily influenced by the unique life experiences and cultural traditions each student brings. What personal perspectives would you contribute to life at Rice? (500 words)

Submit a 2D Image of something that appeals to you.
Special Notes:
When

applying

to Rice University, students must commit to one of the six specific academic schools; however, one does not need to declare a major until the second semester of sophomore year.

The regular decision deadline for the Shepherd School of Music at Rice University is December 1st. (15% acceptance rate)

The regular decision deadline for the Rice/Baylor Medical Scholars Program is December 1st.
Rice University Academics
Schools:
Core Requirements:
12 hours of humanities

12 hours of social sciences

12 hours of applied sciences
What Majors Does Rice University Offer?
Option to double major

Popular majors include Computer Science, Kinesiology, Biochemistry and Cell Biology, Mechanical Engineering, and Psychology
What Minors Does Rice University Offer? 
Rice University AP Credit Policy:
Rice awards credit for scores of 4 or 5 on most AP exams and scores of 6 or 7 on IB higher-level exams.
Honors Programs:
Rice Undergraduate Scholars Program

(2 semesters for juniors and seniors in all disciplines who are considering graduate study and an academic career after graduation, includes independent research under faculty supervision)

Departmental Honors (contact individual departments for more information)

University Honors

(includes Latin Honors [summa cum laude, magna cum laude, and cum laude] based on cumulative GPA and Distinction in Research, and Creative Work [must apply to be considered, appears on transcript and diploma])
Research Availability:
71% of undergraduates participate in research during their enrollment.
Study Abroad: 
Business Options: 
Pre-Med Options:
Pre-Law Options:
Additional Specialty Programs: 
Student Life at Rice University
School Motto:  Letters, Science, Art
Mission and Values:
Mission: As a leading research university with a distinctive commitment to undergraduate education, Rice University aspires to pathbreaking research, unsurpassed teaching, and contribution to the betterment of our world. It seeks to fulfill this mission by cultivating a diverse community of learning and discovery that produces leaders across the spectrum of human endeavor.

Values:

R

esponsibility,

I

ntegrity,

C

ommunity,

E

xcellence
Rice's Residential College System:
Rice's Residential College System forms the heart of campus life. The colleges are small non-academic communities where students live, dine, and interact with fellow students and faculty mentors. Each "college" encompasses its own government, budget, intramural sports teams, and faculty advisers. Incoming freshmen at Rice are randomly assigned to one of their eleven co-ed colleges and remain affiliated with that college throughout their time at Rice. The college acts as a nurturing system that motivates, supports, and entertains students through various activities. As one Rice alumni put it, "nearly every student calls the residential college tradition the most meaningful experience they have at Rice." 
Housing Statistics:
99% of freshmen live on campus

70% of undergraduates live in on-campus housing for the entirety of their stay
Campus & Surrounding Area:  
Transportation:
Easy access to downtown via Houston METRORail System (Rice gives every student a free Metrocard)

Member of Zipcar Program
Traditions:
Student-Run Organizations: 
Sports:
D1 Athletics

 – Conference USA (good baseball and women's soccer programs)

Main Rival: University of Houston
Greek Life: Rice has no fraternities or sororities. The residential college system offers a lot of the perks of Greek life, but without the downsides, like the stresses of rush.
Nightlife:
Passport to Houston (a Rice ID gives students unlimited access to the Museum of Fine Arts, the Museum of Natural Science, and the Houston Zoo)

Rice Nights Out (students get free admission to specific events like Houston Astros games, the ballet, the opera, etc.)

Public Parties (Almost every Saturday night of the semester features a major themed public party hosted by one of the residential colleges – free for all Rice undergrads!)

Bars and restaurants in Midtown
Yearly Cost of Attending Rice University in 2020:
Total: $69,557

Tuition: $50,310

Fees: $797

Room & Board: $14,500

Books: $1250

Personal Expenses: $2,700
The Rice Initiative:
In an effort to make higher education more accessible, Rice University implemented "The Rice Investment Program" in 2018. This initiative drastically enlarges the amount of financial aid offered to students from families with incomes up to $200,000. Thanks to this program, full-tuition scholarships will be granted to degree-seeking undergraduates with family incomes between $65,000 and $130,000 who are eligible to receive need-based financial aid. Students with family incomes between $130,000 and $200,000 will receive scholarships covering at least half of their tuition. Students with family incomes below $65,000 will receive grant aid covering not only their full tuition but also all of their mandatory fees and room and board.
Additional Financial Aid & Student Loan Information 
Scholarships: 
All admitted freshman applicants are automatically considered for merit-based scholarships. Additionally, Rice University's Multicultural Community Relations in the Office of Public Affairs has compiled a list of scholarships that are available African American students, Asian American students, Native American, Native Alaskan, and Native Hawaiian students, and Hispanic Students.
Rice University was opened after its founder was murdered. His ashes are interred under his monument on campus.

Every year students prank Rice's statue of founder William Marsh Rice by moving and decorating it.

President John F. Kennedy announced that American was going to send a man to the moon at Rice Stadium.

The wall at the entrance of Rice's architecture building is called Frog Wall for the croaking noises it makes when you run your fingers over the holes.

All students are required to finish two P.E. type classes of Lifetime Physical Activity Program, or LPAP, before graduation.

Rice University has a puppy room dedicated to pet therapy for students during finals

.