The complete, step by step guide to apply and gain admission to a pre-med program.
Many students dream of being doctors or otherwise studying medicine. The road to this career is both long and difficult, and for good reason; doctors literally hold the lives of others in their hands.
In this guide, we'll go over how being a pre med works, how to apply to be one, and how to approach your time at university. This will not cover applying to medical school; we have a whole other guide on that, and recommend you check it out. It is a long and involved process as well, and one you should begin preparing for early.
We know the process is challenging, and we hope this guide will show you what you need to do to succeed. Let's jump in!
Premed is not a major itself at most schools, but is instead a grouping of courses which prepare a student for medical school. This includes chemistry, biology, math, and lab work. While the exact course requirements are all slightly different at different schools, overall they are quite similar; medical schools are all looking for the same basic knowledge in incoming students.
If you're new to Ivy Scholars, we invite you to download our complimentary College Application Ebook, that covers the essential things you need to know to get into top tier universities. We also offer complimentary access to a full collection of college admission resources and other tools to help you along your admission journey.
We're going to cover this first, as your choice of major will impact how you should prepare for college applications generally. In this section, therefore, we'll talk about your options, and how to choose a major strategically.
The most popular major among premeds is biology. This is because many of the courses required to be a premed are bio, and there is a great deal of overlap between the two. Chemistry is slightly less popular, but fills a similar role. Most premeds major in either biology or chemistry.
Less common, but still frequent, are premeds who major in the humanities. These have no overlap with the required courses for premeds, but offer interesting new perspectives. These majors also often have fewer course requirements, and are easy to work into a premeds packed course load. 
Business and engineering are far rarer for premeds. There is rarely overlap between the required courses, and these are also generally in separate colleges, making taking the required premed courses more difficult. The number of required courses, especially for engineering, further makes this a rare choice. Biomedical engineering is an exception, but not all schools offer this.
When choosing your major, you need to consider three things:
How it will impact your college admissions chances.

How it will impact your time as a premed.

How it will impact your medical school admissions chances.
When thinking about your college admissions chances, you want to pick a major that best fits your current academic and extracurricular profile. This might be biology, but it might not be either. We give advice in a later section on what to do in high school to prepare for premed, and we also suggest you read our article on how majors impact admissions.
Most premed courses are offered to students in any major, though they are quite popular. This may vary depending on how a school organizes itself however. At UT Austin, the College of Liberal Arts and the College of Natural Sciences are separated, while at many other schools, such as UPenn, they are joined together into the College of Arts and Sciences. 
The total number of courses you will need to take can also impact your decision. Premed requires many courses, and majors which require the same courses lessen your overall workload, and allow you to focus more on what you're doing. Doing a non-science major and premed, or double majoring, is far more time intensive. We cover the impact of your major on med school admission specifically in that guide, but briefly you should know that your GPA and story matter the most, and what you major in greatly impacts both of those.
Extracurriculars in High School for Pre-Med
There are generally two tracks you can take with your high school extracurriculars. One of these focuses on medicine and related fields, while the other does not. We'll discuss both, and their strengths and weaknesses.
This is a popular option, and is necessary for students who intend to apply to BS/MD programs (see our article on those for more information). We should note that participating in medicine focused extracurriculars is not necessary to become a premed, especially if you do not plan to major in biology or chemistry. 
The positives of medicine focused extracurriculars are that they let you explore whether or not you actually enjoy medicine as a field before you devote the next ten years of your life to studying it. We recommend all students interested in premed do at least something involving medicine while in high school, to make sure of their choice. 
Shadowing is a good way to do this, as this is a practice where students follow a doctor around on their rounds, and get to watch them in action. It is a very hands off extracurricular, and not the most impressive, but it does one of the best jobs of showing you what doctors actually do all day.
Here's a list of other popular medicine related extracurriculars, and why schools like them:
Lab research. The premed track requires a lot of lab work in classes, so getting some experience working in a lab and familiarity with procedures while in high school demonstrates drive and maturity.

Health service volunteering. There are many volunteering opportunities at hospitals, clinics, and other healthcare facilities. Most of these are administrative, but still show your dedication to the field. Volunteering also demonstrates your willingness to help others.

Science-related activities. This is a broad category, but anything relating to the fields of biology or chemistry will serve you well, especially if you are applying to major in those fields. We'll talk about application strategy in the next section, but know that focusing entirely on medicine is generally not necessary.
This is less common, but is no less valid as an application strategy. This track itself falls into two categories: activities which point towards a specific major, and ones which do not. 
Some activities indicate your interest strongly in a particular field of study. If you spend all of your free time building robots and writing code, then wanting to study engineering tracks logically. If your activities point to a certain major, then applying to study that in college and then also taking premed track classes is your best option. 
Some activities do not point to any specific major. Here, applying to a school of arts and sciences undecided or towards a major you have some interest in before switching to premed or double majoring into it is your best option.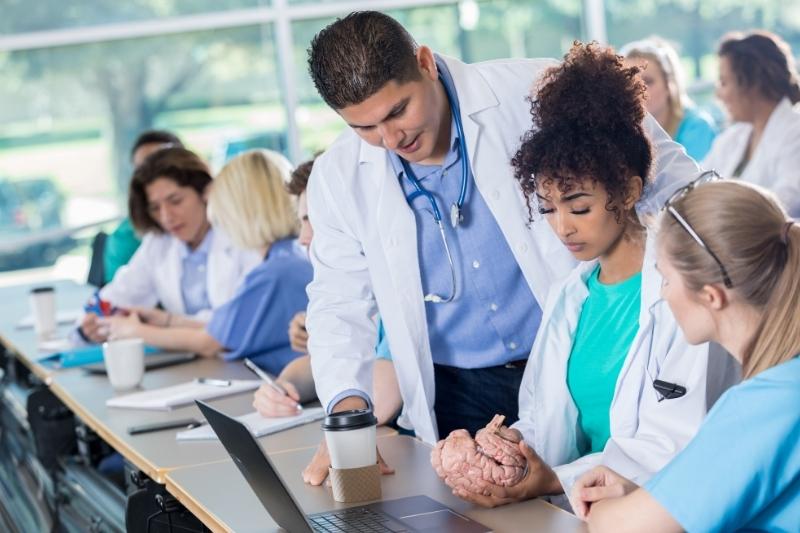 Which Colleges to Apply To
Where to apply is a consistent question for students, and premeds are no different. The most important thing to remember is that premed is a means to an end: your ultimate goal is medical school. Unlike fields such as business, medical schools care far less about the prestige of the institution you attend. Instead, the biggest factor in med school admissions is GPA, and this should shape your application strategy.
Your goal should be to attend the best college you can where you will be able to succeed. This means you want the best academic environment for you; will you thrive more in a smaller liberal arts college, or in a larger university setting? How much and what kind of support do you want? 
A university with an attached medical school is a popular choice, but you are no more likely to get admitted into an attached medical school than another one elsewhere. Having a nearby medical school will, however, give you more opportunities to work in the attached hospital and learn directly from medical students and doctors. 
See our article on creating a college list for more advice on actually drawing up a list of colleges to apply to.
Finally, here is a list of some of the best colleges to study pre medicine at. This is primarily based on med school acceptance rate for these colleges; that is to say, most of the students who apply to medical from these colleges get accepted: 
Harvard

Johns Hopkins

Stanford

UPenn

Columbia

Duke

University of Washington

UNC Chapel Hill

Cornell

Northwestern
If you want more personalized advice on your choices of colleges for pre-med, we have a long experience helping students find the best college for them. Schedule a free consultation with us if you want a more in-depth analysis of your personal chances for admission, and advice on what schools would be the best for you.
Writing Application Essays for Pre-Med
You should not write about medicine when applying to be a pre-med. If you participated in medicine related extracurriculars, you can talk about your experiences and what you learned, but you should not write essays about why you want to be a doctor. You aren't going to undergrad to become a doctor, and writing about this passion is one of the most common mistakes for premed students. 
Your essays can touch upon medicine, but it should not be the central theme. You should focus on what you want to major in, and who you are as a person. Medical school should not come up in your essays at all.
Admissions officers care about how you will impact their campus over the next four years, rather than your eventual goals once you graduate. Just as business majors shouldn't write extensively about how much money they want to make, you shouldn't write about what you'll do when you're a doctor.
As a premed student, you will be required to take certain courses. While different medical schools can have slightly different requirements, overall, they all want the same thing. These courses give you a solid background in the science, math, and laboratory techniques you will need. These courses are: 
2 semesters of Biology, with lab

2 semesters of Physics, with lab

2 semesters of General Chemistry, with lab

2 semesters of Organic Chemistry, with lab

1 semester of Biochemisty

2 semesters of English

2 semesters of Math
Some schools have additional requirements for Statistics, Psychology, or Writing. The Baylor College of Medicine requires the following courses: 
Math (3-4 semester hours) – Biostatistics (preferred), but any course with quantitative math. Examples: statistics, physics, calculus

Expository Writing (3-4 semester hours) – This may be accomplished through any course which requires intensive formal writing, including History, English, Philosophy, Public Policy, Political Science, or Religious Studies. Completing an Honors Thesis also satisfies this requirement.

Humanities-Social/Behavioral Sciences (12 semester hours) Examples: psychology, sociology, anthropology, foreign languages, ethics, philosophy, theology, literature, art history

Organic Chemistry (2 semesters; 6-8 semester hours) – lab is NOT required

Biochemistry (3-4 semester hours) – lab is NOT required

Advanced Biology (3-4 semester hours) – lab is NOT required. HIGHLY RECOMMENDED: genetics, cell/molecular biology

RECOMMENDED: Spanish
This seems like a lot, but many of the courses required are introductory in nature. Most schools recommend taking these courses early, as you will need the knowledge they provide to perform well on the MCAT exam. Rice suggests the following schedule of courses for a premed student. These may be combined with other courses to fill out a full major; this is not a full courses schedule, but instead a way to complete required prerequisite courses efficiently: 
First Year:
Fall Semester: BIOS 201, CHEM 121/123, FWIS/ENGL, MATH 101

Spring Semester: BIOS 202, CHEM 122/124, FWIS/ENGL
Second Year: 
Fall Semester: BIOS 211/212/213, CHEM 211, PHYS 125, PSYC/SOCI

Spring Semester: CHEM 212, CHEM 215, PHYS 126, PSYC/SOCI
Third Year: 
Fall Semester: BIOS 301, prepare for the MCAT

Spring Semester: take the MCAT
Fourth Year: Complete remaining major requirements.
This schedule is only an example, but colleges with premed advising departments will help you constructing your schedule to make sure you complete all your required courses, and your major requirements.
A lot of students want to study medicine, and take premed courses with this goal. Often, there are not enough spaces for all of the interested students in upper level courses. Therefore, some of the required courses are used as barriers to entry, and are colloquially called weed-out courses. 
These courses are intentionally very difficult and demanding, with the goal of removing students from the program who are not ready for the rigors of medical school. While which courses serve this function varies between schools, it is often the early requirements in either biology, chemistry, or physics. 
Of course, colleges don't announce which courses serve this purpose. If you want to learn which classes to prepare for, we recommend speaking to your fellow students, especially upperclassmen who are also premed students. This will let you know which courses to be on the lookout for, and may inform how you construct your schedule.
Pre-Med Extracurriculars in College
During your four years in college, you will be expected to participate in a number of extracurriculars which are relevant to medicine. We cover why this is important in our guide to applying to medical schools, but we'll go over how you can get involved during college here. 
First, your school will likely have a premed society. This will allow you to network with other premeds, give you access to resources, and serve as a place to commiserate and find guidance. We recommend you join, and seeking a leadership position or other heightened involvement can be rewarding.
You should also begin looking for research positions. All universities do research, and there are myriad positions open to undergraduate students to assist in this. This will not be glamorous work, but doing research, especially in biology or other medicine related areas, is necessary.
You can apply for research jobs directly; most schools have an internal site where positions for students are posted. If you get to know any of your professors, you can also volunteer to help them with your research. Not all will have the funds needed to pay you, but many will be willing to take you on as a volunteer. 
Even if you aren't volunteering in a lab, volunteering generally, especially in healthcare related fields, is recommended. Being a doctor is about helping others, and med school admissions like to see a history of service. 
Generally, you want numerous extracurriculars that involve you with various aspects of healthcare, and which show your devotion to the field. Admissions wants to see your dedication, and that you are able to handle a full workload. 
Finally, having a non-healthcare related extracurricular can be a perk, as it makes your candidacy more interesting and shows you have a way to relieve the stress which will come with med school. While most of your extracurriculars should be healthcare focused, not all of them need to be.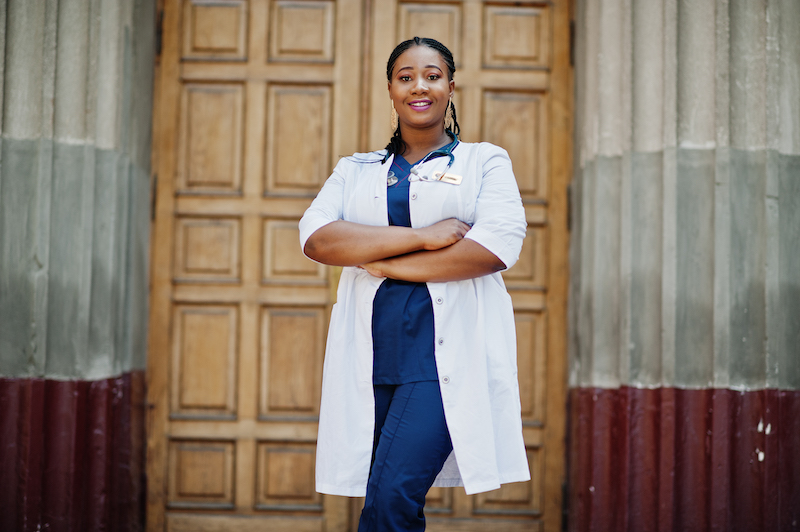 Pre-Med Admission Advising
Colleges have premed advising offices to help guide premed students through their time at the school. The purpose of these offices is to help you sign up for needed classes, answer your questions about applying to medical school, and to serve as a hub for events and networking opportunities. 
The size, scale, and function of the advising office varies greatly between schools. However, most have the purpose of helping students apply to medical schools, and focus most of their efforts on that. You should work closely with this office when you are doing your own med school applications, as they will be best positioned to give you specific advice, and can help you curate your resume and prepare for interviews. 
We recommend meeting with the advising office early, to learn what services they offer, and how best you can make use of them. While you don't need to be in constant contact, you should be aware of your options on campus. Your success reflects well on your college, and they do want to put you in the best possible position to succeed.
Transform your college application.