Northwestern University Guide
The Ivy Scholars guide to Northwestern University's culture, admissions, and other essential information for prospective students and their families.
Location: Evanston, Illinois
Mascot: Willie the Wildcat
Type: Private Research Institution
Population: 22,000 (8,000 undergrads)
Located in Evanston, on the North side of Chicago, Northwestern was the first chartered university in Illinois. A founding member of the Big 10 athletic conference, the school was the traditional rival of the University of Chicago. Sitting mere blocks from Lake Michigan, the tree covered campus has a mix of history and modernity in its construction and design. With one of the top programs in the country, Northwestern combines long traditions, strong academics, and athletic prowess.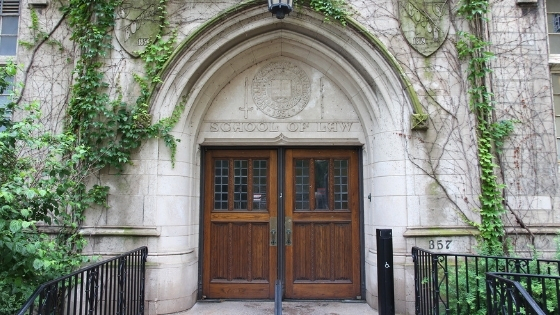 Northwestern University Statistics
Year Founded: 1851
4 Year Graduation Rate: 82%
Gender Distribution: 51% female, 49% male
Acceptance Rate: 9%
Residency: 34% in state, 54% out of state, 10% international
Location Type: Urban
Schedule System: Quarters
Student/Faculty Ratio: 6:1
Average Class Size: 20
Demographics: 48% Caucasian, 18% other, 17% Asian, 12% Hispanic, 6% Black
Download a copy of our FREE Northwestern University admissions strategy.
US News Rankings:
#9 National Universities

#14 Best Value Schools

#34 Undergraduate Research

#57 Most Innovative Schools

#76 Undergraduate teaching
Independent Rankings:
#2 Midwestern Schools per Forbes

#16 Best Research Colleges per Forbes

#17 Best Colleges per Forbes

#22 World Universities per The Times of Higher Education

#62 Best College for your Money per Money.com
Northwestern Admissions Information
Application Deadlines:
Early Decision: November 1st
Regular Decision: January 1st
Transfer Deadline: March 15th
Notification Dates:
Early Decision: Mid-December
Regular Decision: Late March
Acceptance Rates:
ED: 25%
RD: 6% 
Transfer: 15%
Average Applicant Pool: 37,000
Average Number of Applicants Accepted: 3,500
Average Number Enrolled: 2,000
Application Systems: Common App, Coalition App
Average GPA: 4.13 weighted
SAT Scores: 25th percentile – 1470, 75th percentile – 1570
ACT Scores: 25th percentile – 32, 75th percentile – 34
*Test mandatory. Writing sections are not required.

Subject Test Requirements: Subject Tests are no longer required, but still recommended.
Demonstrated Interest: Northwestern does consider demonstrated interest. How to Demonstrate Interest.
Recommendation Letter Policies: One letter should come from a counselor, either guidance, college advising, or some other figure familiar with your academic tenure. The other should come from a teacher of a core academic subject, ideally from Junior or Senior year.
Northwestern Essay Prompts:
Common App Personal Statement (650 words)

Other parts of your application give us a sense for how you might contribute to Northwestern. But we also want to consider how Northwestern will contribute to your interests and goals. In 300 words or less, help us understand what aspects of Northwestern appeal most to you, and how you'll make use of specific resources and opportunities here. (300 words)
Northwestern Essay Writing Tips
Special Notes:
When applying to the School of Music, an additional letter of recommendation from a music teacher is recommended, but not required. The school further requires either an audition or portfolio materials. 

Alumni interviews are available, but not a required component of admissions.

The Honors Program in Medical Education (HPME) has its own application and requirements. Students must be admitted into Northwestern by the admissions office first, then their applications are considered for the program.
Transfers:
Students generally transfer after completing a full year of undergraduate coursework.

The Common or Coalition App must be used for transfer applications. The supplemental essay question is optional, but recommended.

Standardized test scores are required.

Transfer Credit

information.

The Bienen School of Music has additional audition requirements.
Need assistance with the college admissions process?
Northwestern Admissions Strategy
Admissions Criteria: 
The most important criteria for Northwestern admissions is academic record. The application aspects which are factored into the overall academic record are GPA, test scores, class rank, course rigor, and the application essay. 
Other important factors are extracurriculars, recommendations, and talent. 
Factors which are considered are legacy status, first generation status, demonstrated interest, race/ethnicity, and volunteer or work experience.
Northwestern does recruit and give some preference to athletes. While they are expected to meet the academic standards for admission, recruited athletes do have an advantage in the admissions process overall.
What is Northwestern Looking For?
While academic preparation is the most important factor overall in the admissions process, this is a weeding out factor, meant to ensure that all of the students at Northwestern are academically prepared for the rigors of college courses. Excelling academically alone is not enough to guarantee acceptance. Northwestern uses a holistic admissions process, and while academics are considered in this, they are not the entirety of what the school is looking for.
Northwestern is interested in "fit," the idea that a student and a college should be well-suited for each other. That is the students strengths, and what they want to pursue, should line up with what the school is looking for, and what they can offer to the student in turn. Students who are passionate, intellectually curious, and academically driven fit into the idea of Northwestern.
For extracurricular involvement, Northwestern is looking for passionate, focused students, as most other elite universities are. Students who demonstrate considerable talent and aptitude in their own niche as specialists are more likely to stand out and gain acceptance. Students who are good at many things but not great at any one thing have a harder time standing out. 
Northwestern has a commitment to diversity and inclusion of first-generation college students, which means their applications will be given special consideration so long as they also meet the high academic standards held by the school. Recruited athletes will be given the same consideration, and held to the same standard. Legacy applicants will be judged in much the same way, and while all of these factors may increase a student's chances, none will guarantee acceptance.
Northwestern Strategy:
Northwestern admits around half of their class each year through the Early Decisions process. The acceptance rate for ED applicants is therefore four times that of those who apply Regular Decision. If Northwestern is your top choice, the single largest boost to your admissions chances is to apply ED. WHile you still need to be academically qualified to be admitted, you are competing against a far smaller pool of candidates, allowing your application to stand out more.
Your test scores and GPA should be high to be considered for Northwestern. While they are not enough to guarantee admission, low scores or grades are enough to sink it. Studying for tests and to raise your grades should not consume you, but you should try to maintain high grades and achieve scores at around the 50th percentile of accepted Northwestern students.
Interviews are an optional part of the process, and not many students have the opportunity to complete them. While it won't hurt you not to do one, it can help you if you are able to do one and impress your interviewer. This can further describe you and humanize you to admissions officers. 
As Northwestern does consider demonstrated interest, showing this interest is a simple way to increase your chances of admission. While the best way to demonstrate interest is to apply ED, other ways are discussed in our article linked above. 
Finally, a small number of applicants to Northwestern are interviewed by the president of the school, or have their applications reviewed by him. These students are a mix of faculty children, children of donors, politically connected children, and students at Chicago and Evanston Public Schools. Having an application reviewed in this manner does not automatically increase chances of admission. Indeed, the interview can deeply hurt admissions chances if the student fails to impress the president. While it is unlikely that you will be one of the few hundred applications reviewed out of the tens of thousands submitted, this is an interesting quirk of the Northwestern admissions process.
Schools:
Bienen School of Music

10% acceptance rate

Students are allowed to transfer freely between schools if they are in good academic standing and there is room in their desired major. It does require a meeting with an advisor.
Core Requirements:
2 courses in Natural Sciences

2 courses in Formal Studies

2 courses in Social and Behavioral Studies

2 courses in Historical Studies

2 courses in Ethics and Values

2 courses in Literature and Fine Arts
Courses of Study: 
Option to double major, or to pursue a dual degree, which usually occurs across two schools, conferring two degrees in unrelated disciplines, often taking 5 years.

Popular majors include Econometrics, Economics, Psychology, Biology, Journalism, and Political Science. 
AP Credit Policies:
Northwestern awards credit for scores of 4 or 5, depending on the class. Whether or not the scores count towards graduation requirements varies by college. They grant credit for scores of 6 or 7 on IB exams.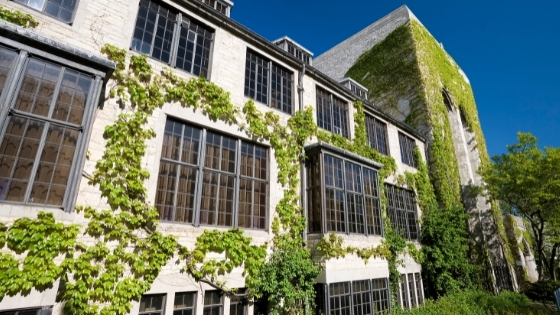 Honors Programs:
Departmental Honors (contact individual departments for more information)

University Honors

(includes Latin Honors [summa cum laude, magna cum laude, and cum laude] based on cumulative GPA and Honorary Organizations and Prizes)

Academic Honors Societies

These offer an involved group of similarly focused scholars.
Research Availability:
Study Abroad: 
Business Options: 
Business Related Programs

These include minors, internship opportunities, and certificates.

Business

Career Advising

exists to help students who wanted to major in business find alternative major and minor options.
Pre-Med Options:
Pre-Law Options:
Computer Science Options: 
The McCormick School of Engineering runs the

Computer Science Department

. They offer a BA and BS in computer science, and a BS in computer engineering. They further offer a

minor

in CS.

Joint

BS/MS degree

in computer science is a five-year accelerated program.
Additional Specialty Programs: 
Programs for High Schoolers:
Student Life at Northwestern University
School Motto: Whatsoever things are true. The world is full of grace and truth.
Mission and Values:
Mission: Northwestern is committed to excellent teaching, innovative research, and the personal and intellectual growth of its students in a diverse academic community.

Values: Integrity, Social Justice, Innovation, Collaboration, Stewardship

Student Testimonials (

Niche

,

Unigo

,

Grad Reports

)
House System:
Northwestern allows students to live in either traditional dorms, residential colleges, or special interest housing, all run by the university's housing office. Residential Colleges offer more faculty involvement, and the opportunity to take seminars through the college.
Housing Statistics:
Approximately half of all students live on campus.
Campus & Surrounding Area:  
The main campus runs North-South, parallel to Lake Michigan, along Sheridan street. 

The campus sits in downtown Evanston, just North of Chicago. 

North campus holds the fraternity quads, athletics facilities, the Technological Institute, and many other science related buildings. South campus holds humanities buildings, music buildings,

Pick-Staiger Concert Hall

, and the sorority quad. 

Northwestern has a dedicated

police force

, which has various

safety initiatives

.
Transportation:
Northwestern runs various

shuttles

, both within Evanston and into Chicago. 

The metra rail system connects Evanston with the greater Chicago area. 
Traditions:
Student-Run Organizations: 
Sports:
D1 Athletics

(Good Football and Women's Basketball)

Main Rival: University of Illinois at Urbana-Champaign
Greek Life: Northwestern University has a broad representation of social and fraternal organizations, more information can be found on their website.
Nightlife:
Downtown Evanston has various venues for live music and socializing, most of which are within walking distance of campus. 

Downtown Chicago, and all the attractions there, are an easy trip on public transit away. 

Football games are also large social events, drawing crowds for tailgating and post-game parties. 

Student music and theater groups have shows most weekends.
Yearly Cost of Attendance:
Total: $78,654

Tuition: $56,232

Fees: $459

Room & Board: $17,019

Books: $1,638

Personal Expenses: $2,201

Transportation: $1,050
Financial Aid:
Northwestern is committed to meeting the demonstrated financial needs of all admitted students. 61% of students at Northwestern receive financial aid to some degree. In order to qualify for this aid, students must complete the Free Application for Federal Student Aid (FAFSA). 
Additional Financial Aid & Student Loan Information
Scholarships:
All admitted freshman applicants are automatically considered for scholarships. Approximately 51% of Northwestern students receive some amount of aid from scholarships. These are used to fill financial needs after other types of aid are administered.
Northwestern is the only one of the original schools in the Big 10 division to remain in it. It is less than half as big as the next smallest school in the division. 

Northwestern hosted the first ever Division I NCAA men's basketball game. 

Northwestern has the nation's largest student run musical, a tradition which started when the swim club needed to raise money in 1940. 

Northwestern's original mascot was a black bear cub from the Lincoln Park Zoo, but it was deemed bad luck after a disastrous first season and banished from campus. 

Notable alumni include Stephen Colbert, Meghan Markle, George R.R. Martin, and Jerry Springer. 

In 1972, students voted to change the team name from "Wildcats" to "Purple Haze," but this was promptly ignored and the wildcats name remains to this day. 

A proposed merger with the University of Chicago in 1933 was denounced, among other reasons, as an attempt by Chicago to annex Evanston.