College Admissions Guide for Student-Athletes
Gain Admission To Your Dream School
College Admissions for Student-Athletes
Many student athletes wonder how their involvement in sports will impact their college admissions chances, if sports will give them a boost, and whether they will be able to continue playing in college. This guide will cover how athletic involvement may impact your admissions, and what you should do for the recruitment process.
Being an athlete will not boost college applications in all cases; indeed, it is only a deciding factor in a very small number of college admissions. That said, it can provide a large boost to students who excel in their chosen sport.
In this guide, we'll discuss the kinds of ways students can become college athletes: recruitment, preferred walk-ons, or regular walk ons. We'll also discuss the different college athletic divisions, and how they impact how athletics is factored into admissions. We'll cover some concerns common to all athletes, and finally answer some common questions about the process.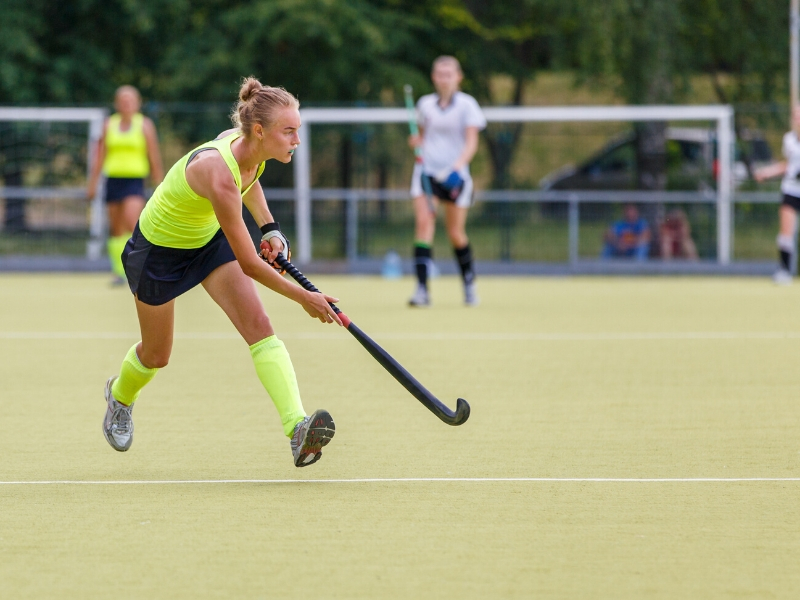 A recruited athlete is an athlete who is asked to join a university sports team on an athletic scholarship. The athlete and their parents work with that team's coach to ensure that the student meets the appropriate academic benchmarks to gain acceptance to the university.
Even recruited athletes face stiff competition, as they are just one of many in a field of high-level athletes. When there are two athletes with roughly equivalent abilities, the athlete with better grades, test scores, and overall candidacy will receive the admissions offer.
Universities do not have an unlimited number of athletic scholarships, and frequently have to make difficult decisions regarding who to award scholarship money to. When coaches do not have adequate scholarship money to offer a place to an athlete they view as desirable, that athlete is sometimes given a slight admissions boost, and remains eligible to earn a scholarship in the years to come.
As with recruited athletes, preferred walk-ons with stronger applicant profiles are more likely to be accepted to their intended university. Preferred walk-ons may still join the school's team, but won't necessarily receive a scholarship for doing so.
Walk-on athletes apply to universities regularly, with no coach or athletic department involvement. Once they begin their freshman year, they attend an open tryout where they are athletically evaluated. The coach then decides whether to extend the student an offer to play for the team.
For athletes who want to continue with their sport above all else, joining a club or intramural team is another viable option. Most schools offer ways to participate in sports outside of official teams.
NCAA divisions are based on school size, athletic budget, and the number of scholarships available. These divisions allow for fair competition among different-sized schools with variable expendable resources.
Scholarships vary widely by sport. For example, a DI school can offer a maximum of 85 scholarships for football, and a maximum of 4.5 scholarships for golf. These numbers typically reflect the school's degree of involvement in a given sport as well as the amount of revenue that specific sport generates for the school.
These universities have the largest student populations, the biggest budgets, and the most scholarships available. Over 165,000 students are DI student athletes. All of the major collegiate sports conferences (SEC, Big 10, Pacific-12, and ACC) are DI. Ivy League schools are also DI, but do not offer athletic scholarships due to a binding agreement among themselves.
There are NCAA eligibility minimums for the academic achievement of student athletes, but these are far below the average grades and test scores of most admitted students. How high your grades and tests scores need to be depends on the policies of individual schools. The University of Alabama requires less academic achievement from football players than Notre Dame.
What schools require in terms of grades also varies by sport; the top quarterback in the nation will receive more leeway than the top rower or fencer. The Academic Index Score matters here; a team overall needs to hit certain averages, so having good athletics and very good academics can push you through a tie-breaker. You will need to fill out forms in the Eligibility Center to make sure your grades are on par, and allow colleges to check them.
Coaches do have some sway in the admissions office, but again, how much sway and how many athletes they can recruit varies a lot by both school and program. DI coaches have the most admissions sway generally speaking.
Committing to a school is only an option for DI and DII schools. This is where a student declares their intention to attend a school if admitted, and is bound to that. It is akin to applying ED. DI schools also offer Official Visits, which allow the school to bring an athlete out and let them tour the school's campus and facilities as a recruitment technique.
These are smaller universities, both public and private, usually with fewer than 10,000 students. All athletic scholarships they offer are equivalency scholarships, meaning that the total amount of available scholarship dollars is divided among athletes more evenly. Most athletes receive a partial scholarship, rather than a few select athletes receiving a full scholarship. Approximately 110,000 students around the country are DII student athletes.
DII students will also need to fill out forms in the Eligibility Center to make sure your grades are up to par, and allow colleges to check them. These schools often offer less academic leeway than DI schools, but coaches can still be very influential in the admissions process.
With 195,000 students, 446 universities, and 44 conferences, DIII is the largest division of collegiate athletics. At DIII institutions, student athletes comprise roughly 25% of the student body on average. While DIII athletes are not eligible for athletic scholarships, 75% of DIII athletes receive some kind of non-athletic scholarship. DIII athletes also have a 5% higher graduation rate than other student athletes.
While DIII students do not need to fill out forms in the Eligibility Center, many still do, as coaches prefer having concrete knowledge of a student's grades before offering admission.
There are some DIII schools which have adopted DI language, talking about "commitments" and "official visits." These are not official in either case, merely semantics. Even if you have committed to a DIII school, that does not mean they are committed to you until you are admitted, and you are not bound to attend.
DIII coaches have the least influence when it comes to admissions decisions. While they still can advocate for their preferred candidates, how much this impacts admissions officers varies widely between schools.
There are some things which all student athletes should consider when deciding to pursue athletics in college. The first, and most important, is how much they are willing to commit to their sport. Even DIII schools will often ask for two practices a day, and the vast majority of your time will be taken up by athletics. That isn't to say you won't be able to do other things, but your free time will be limited.
Next when constructing your college lists, we recommend creating two separate lists. The first based on where you want to attend, or believe you have a shot at, due to athletics, and the second comprised of schools you are looking at based on academic merits alone.
Further, when you apply to schools, make sure you like the school outside of the athletics program alone. Would you still attend the school if you received a career ending injury and could not play anymore? You should like the school as a whole, with athletics merely being a facet of that.
When coaches watch athletes perform live, they are often looking for secondary performance factors. They already know how good of an athlete you are from your stats, but they want to know other traits. How do you react to coaching? How do you act on the sideline? How do you interact with the referee, your opponents, and your fellow players? Coaches want to see if you will fit with their coaching style and work well in the program they are building.
You should research the specific programs you are interested in, to determine what their specific needs are, and what your odds are of gaining admission. If a team recently had many starters graduate or transfer will have more spots than one with more continuity in their program. The specific position you play in a team sport may also factor in; a team may desperately need a goalie, or have a lot of depth. By doing this in-depth research, you can better assess your chances at a particular school.
There are some companies that claim to specialize in athletic recruitment. These companies are almost never worth it. While they can help you produce a very flashy highlights reel, the stunning visuals and music choice are not what coaches are looking for when they recruit athletes. Focusing that time and money on the academic side of your candidacy is a better investment.
Finally, you should know that the odds are not in your favor. The skill gap between the best high school team and a DIII team is massive. We do not wish to discourage you from applying as an athlete, merely to emphasize that you should not put all of your eggs into a single basket.
Student-Athlete Admissions FAQ
Is it easier for athletes to get into college?
While many believe that athletes have a huge college admissions advantage, it isn't that simple. As an athlete, your admissions chances will depend on the divisions of your schools of interest, your athletic desirability, and of course your academics and other extracurricular activities. If you are a recruited athlete, your university may have lower academic expectations for you relative to the rest of their student body. While these expectations will be easier to meet, each university also has minimum academic expectations that all athletes must meet.
The power of university coaches in advocating for athletes can vary widely across institutions. The only criteria that must be universally met are set by the NCAA, and these rules and regulations are specific to each division.
What is the college application process for athletes? Do they have to apply?
Whether an athlete is recruited or not, the application itself remains the same. Once their application is submitted, the athlete will notify the coach, and the athletic department will tell admissions to flag the application to make sure the student is considered for a position on the team as well as an athletic scholarship. It should be noted that being an athlete is less influential in admissions decisions at many upper-tier schools than at other institutions.
Some schools, including Caltech, do not consider athletics at all in their admissions decisions. Berkeley and UCLA are the most likely to relax standards, especially for their most popular sports.
What are the best sports for Ivy League admissions?
Specialized sports that are not offered at many high schools like crew, fencing, and pole vaulting are typically the strongest at Ivy League schools. To fill their rosters for these less popular sports, many colleges recruit internationally. If you are a successful student who plays one of these high-demand sports, your application may have special weight if coaches identify you as a desirable admit.
When and how should a student-athlete start engaging with schools they are interested in?
In a perfect world, by the end of their freshman year, an athlete will have begun to think about universities they are interested in, toured campuses of interest, and possibly met a few coaches. While coaches are prohibited by the NCAA from reaching out to student-athletes until their junior year, high school athletes can contact and meet with coaches as long as communication is initiated by the student.
Depending on the sport, high-demand athletes can be unofficially recruited starting in eighth grade. This may sound excessive, but the earlier a student begins thinking about college, the more opportunities they will have to engage with interested coaches. Even if you are still a few years out from applying to college, putting yourself on a coach's radar at a college of interest is always a good idea.
Is a coach required to stand by a verbal offer?
The truth of the matter is that much of the college athletics world goes on behind the scenes. Athlete trades, changing scholarship amounts, and newly announced admission requirements are entirely out of the student athlete's purview. While coaches do have the power to change their mind about a recruit, the student athlete also has the power to change their mind about an offer as long as they have not signed a National Letter of Intent (NLI). Once a student signs an NLI, the offer becomes official, and the terms are set.
Every year, on the third Wednesday in February, student-athletes begin to receive and sign NLIs for their intended college. NLIs are only signed by DI and DII athletes due to the possibility of financial gain associated with their contracts. These contracts are valid for one year and prohibit any other school from contacting the athlete once he or she has signed an NLI. Nonetheless, athletes are sometimes contacted by other universities and may change their decision if and when this is approved by the original university.
Applying to college is complicated, and applying as a student athlete is just another challenge. We have a long experience helping students maximize their chances of admission, and that includes helping athletes position themselves as best as they can for recruitment.
If you have questions about your own recruitment process, or want to know more about college admissions generally, schedule a free consultation. We're always happy to help. Keep reading to see a case study of Nika Filippov, a student athlete Ivy Scholars helped achieve her academic and athletic dreams.
Ivy Scholars Athlete Success Story
Graduation Year: 2020
Hometown: Houston, Texas
Professional Aspirations: Mechanical Engineer or Manager
GPA and SAT Score: 4.0 GPA; 33 ACT; 1440 SAT
Extracurricular Activities: Fencing, robotics, women's empowerment initiative, NHS, school magazine, and debate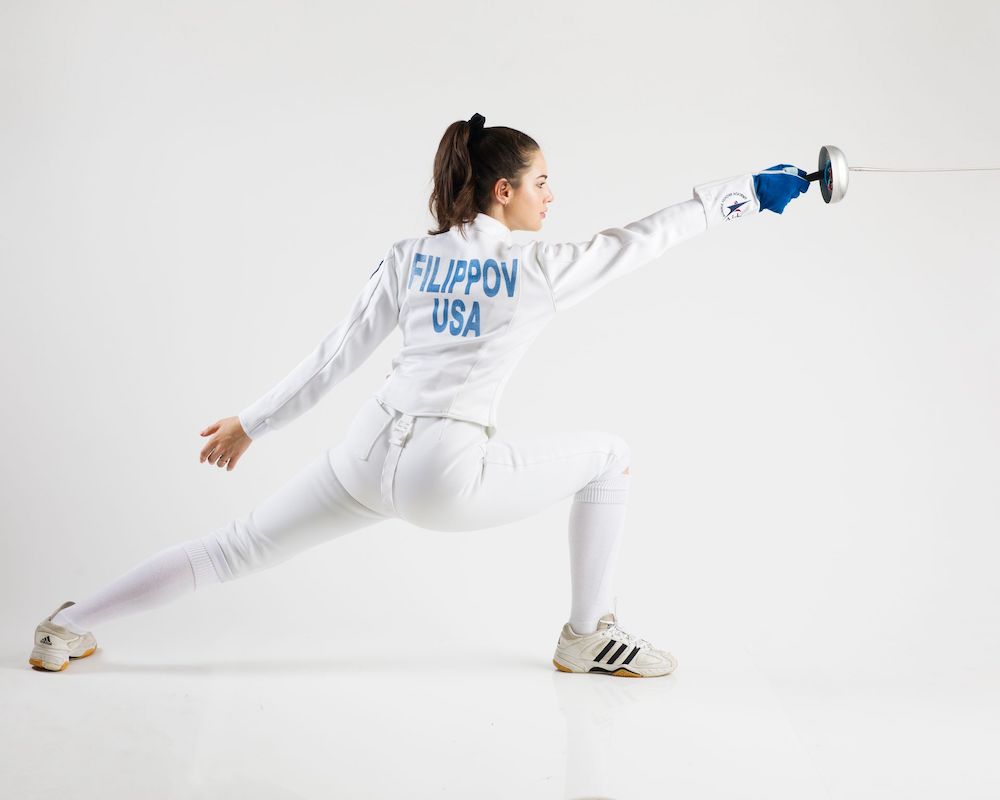 After working with Sasha, Charly, and Mateo, Nika achieved a test score increase and was admitted to Columbia University.
Nika's experience with Ivy Scholars in her own words:
"This process – from the day I first met with Ivy scholars in 10th grade to reminiscing with my mentors today as I graduate high school – has been a whirlwind of progress and self realization. I knew nothing about the college application process before starting with Ivy Scholars and never dreamed I would be accepted to an Ivy. I was a good student with all As and participated in a few extracurricular activities, but I lacked vision for my future and doubted my abilities nonetheless. 
Two years after starting with Ivy Scholars, I got into my #1 dream school: Columbia University. I was over the moon with excitement and couldn't help but run circles around the house while I called every family member in my contact list. However, I also felt my acceptance was well earned because I had developed a new set of skills, including self confidence, great time management and organization, a compelling writing style, and an open mind to the world's opportunities. Ivy Scholars taught me more about myself than I ever expected and through the process I made valuable connections with my mentors, whom I now consider my friends. Whether it was math review for the SAT or editing application essays, my mentors pushed me to my full potential while supporting me. The greatest impact they had on me was helping me realize that the only thing holding me back from success was my own vision for myself, and they helped me set my goals higher than I ever believed achievable."