Established just five years ago, UC Berkeley's Management, Entrepreneurship, and Technology (M.E.T.) program has quickly risen to become the most competitive college program in the U.S. Though official data is not released, we estimate from information we have collected that the acceptance rate for the 2021-2022 application cycle was just over 1%. You read that right… only one student in a hundred is admitted to this program. 
The introduction of a program as specialized, unique, and competitive as M.E.T. raises a lot of questions; the most painfully obvious being: what are they even looking for? There isn't much information to go by online regarding admissions criteria, but this past admissions cycle, we were able to help guide one of our students to gain admission to M.E.T. We've since been able to collect a good amount of information to reverse-engineer what it takes for an applicant to make it into the program, including common trends among dozens of admitted students' profiles, activity lists, and essays.
What is M.E.T.?
Before we go into detail on what it takes to construct the perfect application for M.E.T., it's worth considering if the program is a good fit for you in the first place. After all, applying to M.E.T. requires selecting the program as your major for your application to Berkeley, meaning that you have to commit your entire application to the College of Engineering. So, what is M.E.T. exactly?
M.E.T. stands for Management, Entrepreneurship, and Technology and was inspired by the similarly-named Management & Technology (M&T) program at the University of Pennsylvania. Both Penn's M&T and Cal's M.E.T. programs offer a coordinated dual-degree between their schools of engineering and their business schools. The premise is simple: accelerate your career by gaining both an undergraduate business and engineering degree, and you'll be on your way to a management-level job in tech or finance ahead of your single-degree peers who do not have access to the same leadership roles and job recruiting offers. Berkeley is able to take this to another level with its unparalleled proximity and access to Silicon Valley. 
M.E.T. is about as pre-professional as any undergraduate program gets. Not only does the uniquely sized 50-student cohort promote an intimate network within each class, but M.E.T. also endows its students with access to the program's board of business executives and leaders for their connections that can often help students land internships.
If you're looking for a highly intensive, pre-professional program that will fast-track your career and prepare you to work at the intersection of technology and business, this program is for you. The remainder of this article will cover how you can work toward gaining admission to this program, from building an M.E.T. worthy resume to understanding the formula used by their admissions team, and emphasizing your extracurricular impact in your essays to acing the in-depth video interview that follows. 
The Triangle Approach to Building an Impactful Application 
Though not publicized through their online marketing materials, the 'triangle approach' is often cited by members of the M.E.T. community as the central philosophy of their admissions criteria. Put simply, this approach stresses the importance of three factors in any M.E.T. application: Business, Technology, and Social Service. The first two make a lot of sense, considering this is a dual degree program between business and engineering. The latter, though, often gets forgotten and pushed aside by students for fear of seeming cliché or forced in an application. 
Of the numerous admitted M.E.T. students we have talked to, almost all of them had very similar activities listed on their application's activity list, particularly the top three activities. The top three activities on your application are of paramount importance – not only do they represent the majority of the weight of an activity list, but they are also what many of your PIQs (the essays for the UC application) will be written about. As such, it's important that your three main activities strongly represent the triangle approach's values. 
However, simply having one activity for each of the three values isn't enough, because it creates a disparate application that does not tell a cohesive story. This can make your application and story seem glued together rather than unified. At Ivy Scholars, we like to take the triangle approach to the next level so that our students' applications are unique enough to be memorable to an admission officer while following the approach well enough to fit the characteristics of an M.E.T. student's persona. 
At the three vertices of the triangle, we have the values that M.E.T. looks for. Across the edges that connect each pair of values, we find the spaces where applicants can develop unique and impactful extracurriculars. All of these extracurriculars must create impact in their own ways. By combining two themes for every extracurricular, a more multifaceted and unified application is created, painting the applicant as a more multi-capable individual who is able to combine multiple fields in their work, just as M.E.T. promotes dual degrees between their two colleges. 
The first activity crosses between business and technology. This is generally, though not always, the applicant's main extracurricular project and the centerpiece of their application. The 'E' in M.E.T. stands for entrepreneurship, and their admissions office is looking for that trait in applicants. As a result, most admitted students either work at or have founded a startup that combines the technical skills needed to engineer a product with the business skills needed to scale it. While this project could indeed have some aspect of social benefit to it, such as businesses that work in edtech, sell a medical product, etc, the main focus of this extracurricular should be on expanding impact on a numerical scale. It's generally this side of the triangle whose project boasts the most on an application in terms of numbers – things like dollars of revenue, or number of customers, or investments received. It's rare for an applicant to have a strong standalone project in this category, because most colleges outside of M.E.T. are looking for more than pure business experience. However, given M.E.T.'s pre-professional emphasis, its admissions officers are always on the lookout for specifics that can measure your experience in creating impact in the business world. 
The second edge, crossing between business and social service, is similar to the age-old classic of volunteering in college apps, but with an M.E.T. twist. For many colleges, applicants who have spent thousands of hours volunteering, earned awards for their charity work, or become high-ranked Eagle Scouts have demonstrated their commitment to social service. M.E.T., however, wants to see not only an applicant's devotion to the greater good, but also the unique business acumen that allows them to come up with entrepreneurial ways of creating impact. In other words, joining a pre-existing charity program to work toward a social cause is good, but blazing your own path toward that cause is better. Students often solve challenges that they hold close to their hearts, whether linked to their family or community. If you can't explain why you chose a specific cause to work toward, it may seem ingenuine. Think about soM.E.T.hing that means a lot to you and find a unique way you can use business skills – managing a team, finding ways to promote and market your cause, soliciting and raising money for donations, etc.
The final edge, combining technology with social service, is often the trickiest one. Programs like M.E.T. look for this project to determine your technical knowledge. You've already proved you know how to develop and scale entrepreneurial projects through the other two edges, but now it's time to prove that you have what it takes to thrive at Berkeley Engineering. This edge's extracurriculars often see technology as the means and social service as the byproduct. If we had to define what types of projects embody this edge, we would go with the clichéd but nonetheless imperative term of the "passion project" – a personal creation of yours that you work on because of your love for engineering (note: be specific which type of engineering this is, and make sure you're applying to M.E.T. for the same engineering track, whether it's EECS, BioE, MechE, etc). The social service side comes in more in the impact of the project than the design. For example, one M.E.T. student we spoke with created an in-depth guide to Machine Learning and published it online for free. Not only does this demonstrate the student's ability and understanding of computer science as well as his interest in it (it takes a lot of work to write a guidebook!), but the project also had the social benefit of offering up a free educational experience to the internet. Another student worked on a research paper on using AI in the medical industry for identifying mental health conditions. Again, his research showed interest and ability, while his paper contributed to the causes of health and medicine.
If you're applying to M.E.T. and are planning your clubs, extracurricular projects, or summer work, we recommend taking the above diagram into account. Though the three edges of the triangle are by no means a required formula, it's definitely a proven one and a commonality among many admitted M.E.T. students. In the next blog, we'll show you how you can scale the ideas introduced in this blog to develop impact in your projects, which is the central theme of the triangle's three tenets. 
Emphasizing Impact in Your Application 
Now that we've covered what type of extracurriculars the admissions officers at Berkeley M.E.T. are looking for, it's time to take a look at how you can maximize the impact you create with these extracurriculars. Impact is important because it allows M.E.T. to see not only what you're interested in and passionate about, but how well you can execute those passions to create change. Creating change is what business and entrepreneurship are all about, so demonstrating this in your application boosts your candidacy. Impact is the central theme of the three tenets from the triangle approach, and the impact you create will go directly in the descriptions of your activity list (the 'what') as well as in your essays (the 'how' and 'why').
Many colleges, including the Ivy Leagues, care primarily about your 'story' – the things from your past that make you tick, and how they inspire you to create change in the future. Berkeley M.E.T. would much rather see how you've already made change. When they're rejecting 99% of their applicants, they simply don't have the time to care as much as other colleges about the 'softer' sides of your application like your personal stories and beliefs that led you to find your interests. Instead, they want to see if you've been able to actually deliver upon your passions by already having begun acting upon them and creating impact with them. 
This is why, more so with M.E.T. than any other application, it is all about showing impact to the fullest level possible. So while you might have written your Stanford essay on why you started a project, you should primarily write your M.E.T. essay on what your project has done for others. Of course, every passion has a motivation, but to stand out you must pass what is essentially M.E.T.'s version of standardized admission exams: testing students on their ability to create real-world impact. The most standardized measure for that is through numerical measures of results created by the applicant.
M.E.T. is the only program at Berkeley that allows a student to gain direct admission to Haas, Berkeley's business school, without requiring the student to apply to the college during their time at Berkeley. Thus, M.E.T. admissions takes the values of Haas extremely seriously in their criteria. To understand what types of impact the admissions office is looking for, let us take a look at the Haas Leadership Principles, also known as the Haas Pillars:
"Question the Status Quo": If you ever attend a virtual information session or event hosted by Berkeley – whether through their College of Engineering, Haas Business School, or the M.E.T. program – the most common keywords you'll hear thrown around are "changing the world" and "creating a sustainable future." With this pillar, consider what and who you're impacting with the work you've done. Do your projects create an impact on just yourself, or are they influencing others too? How are they solving a problem of the present in order to better the future?
"Confidence Without Attitude": this pillar emphasizes the value of making confident business decisions that allow your project to grow and scale. M.E.T.rics of successful impact created through this include the number of partners your project is working with, the number of people benefitting from it, and telling stories in your essays about how you made the decisions that allowed it to grow to the size it is now. 
"Students Always": at the end of the day, you are still a student. Berkeley wants to see how much intellectual vitality you demonstrate in your application. In essence, this section of 'impact' is really the internal impact that your work has had on you. What have you learned from your work? How has it made you a more well-rounded student and leader?
"Beyond Yourself": this value is the one that differentiates applications the most. Put simply, how have you helped others? More than just how many people you've impacted, how much change have you had on their lives, whether it's through your product they bought, your book they read, or even your blog post that they stumbled across. 
Now that you know what types of M.E.T.rics your M.E.T. admission officer will be looking for in your application, it's worth thinking about how you can scale your passions so that they can shine in your activity list and essays. Think about how you can answer these questions through your own narratives, as well as how you can work towards building projects and experiences that tell these compelling stories.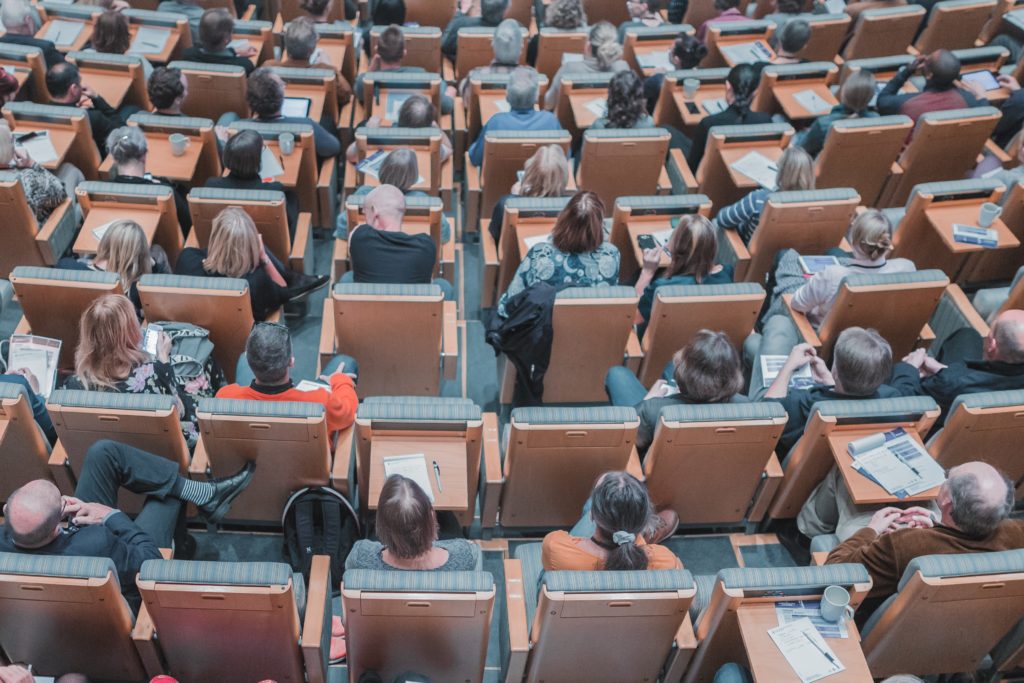 Crafting a M.E.T. Essay That Stands Out
Now that we've covered what type of extracurriculars M.E.T. is looking for as well as how you can scale your projects to create impact, it's time to take a look at how to package your efforts and stories into a cohesive and unique narrative. Before you get to your M.E.T.-specific essay, you should take the time to fill out your UC application, covering everything from the activity list to the four Personal Insight Questions (PIQs). Check out our UC Application Guide for tips.
Many students try to 'save' some of their awards or extracurriculars for the M.E.T. essay and thus don't include them in the main PIQs or activity list. It's important that you do NOT do this, and instead include everything you can in your main UC application. There are three reasons for this. First, any content not included on the UC portal will not be seen by any of the other UCs that you apply to. Second, if you are not admitted to M.E.T., your application will be read for general consideration for single-degree admission to Berkeley's College of Engineering. If and when this happens, your M.E.T. essay will not be read. Finally, the purpose of the M.E.T. essay is totally different to that of the PIQs, so even if you are repeating the projects and extracurriculars you are writing about, they will be framed in totally different contexts. It is much better to write about the same thing on both your UC application and your M.E.T. supplement (in different contexts) than to not write about it at all on your UC application.
After you submit your UC application, you will get an email from M.E.T. asking you to write 350 words responding to the following prompt:
"Describe how the Management, Entrepreneurship, & Technology Program in Engineering and Business at UC Berkeley will help you to achieve your goals and how your background and/or experiences may be a good fit for this program."
The approach that we've found the most success with is to answer this question backward. In other words, start by explaining your background and experiences, follow up by connecting these experiences to the program's goals and how they uniquely qualify you for M.E.T., and then explain how M.E.T. will help you achieve your goals. While every individual essay will have its own style and intricacies, almost all of the successful essays we have read include a certain list of topics covered, and, for the most part, a certain order for addressing these topics.
For example, if a student is interested in studying EECS + Business at M.E.T. due to their passion for educational technology (ed-tech), they might:
Begin by describing the shortcomings of today's largely undigitized education system in society and how it motivates them to digitize and scale education.

Then, write about how they've begun working toward their goal through the projects they've been working on and/or their recent summer internship.

Now, they'll break down those experiences into the fundamental skills they learned through their work (such as coding skills, business acumen, decision making, and managing a team).

Lastly, the student explains how these skills are taught in M.E.T.'s unique double-degree format, allowing them to get the multifaceted education and network they'll need to pursue their ed-tech goals on a higher level, available only through this program at Berkeley.
Following this general outline allows you to answer all four parts of the question within the 350-word limit, cutting the need for inflating transitionary material. In effect, this structure makes it obvious to the reader how intertwined the student's achievements and goals are with what M.E.T. is looking for and can provide. When these factors seem so intertwined and compatible, the student seems like an amazing fit for the M.E.T. program.
If you're worried that your draft for this essay is looking extraordinarily flamboyant, goes into a lot of details numerically about your projects, or uses too many keywords like "sustainable, scaleable, impactful, and renewable"… stop worrying! This essay is NOT supposed to be like any of your PIQs, other college's supplements, or any other college essays that you're writing. The more specific, detailed, and 'extra' you can get with this essay, the better. There is simply no point in trying to overly 'humanify' this essay or remain modest – you have to give your M.E.T. admissions officer a reason to choose you as the 1% of students that are admitted. Don't hold back with this essay – it should look more like a narrativized version of a LinkedIn or resume description than a personal statement story.
Treating the Video Interview as an Elevator Pitch
So, you've submitted your UC Application and M.E.T. essay using the strategies we outlined… Now what? If your application has been read favorably by the M.E.T. committee, you'll receive a request for a video interview. Congratulations if you receive one – you're now just one step away from admission to M.E.T.!
In this section, we're going to cover exactly what the purpose of this video interview is, and how you can ensure that you take advantage of the opportunity to convey more information to the admissions committee. First, it's worth discussing why there even is a video interview for M.E.T.. After all, no other program at Berkeley asks for one, and you've already had plenty of opportunities to share your stories through the written components of your application. The M.E.T. video interview has a unique format compared to other interviews, because it is not a live video call or face-to-face with a representative of the program, but rather a short recording that you film of yourself responding to a prompt you only have a few minutes to think about. This is by design, and it is precisely because M.E.T. is looking to test your critical thinking skills and ability to talk about yourself in an impromptu manner without preparation. They know that you've spent hours, even days, thinking about and perfecting your essays, but they want to see if you can talk about yourself and your stories on the spot.
The reason a single-major engineering candidate does not have to take this video interview but an M.E.T. applicant does is because of the business component of the dual-degree program. M.E.T. wants students that are not only technically capable but also have the 'soft skills' and social/interpersonal ability to converse. The program is designed to produce future entrepreneurs and business leaders, so they want students who can verbally advocate for themselves and present their ideas eloquently. No entrepreneur can sell their product without being able to pitch well, just as no product manager can inspire teams together without being able to give impressive speeches.
While we can't disclose what previous prompts have been, and although the prompts are known to change each year, they almost always ask soM.E.T.hing vague enough that it might as well just be a Personal Insight Question (PIQ) on the UC Application. In other words, the prompts will somehow ask you to tell them about yourself and/or your experiences and goals. Berkeley themselves tells you this through their website and email communications, so it's worth remembering that there won't be a 'gotcha' question and that you already have all of the information you need to answer the question so long as you can describe your previous work and your aspirations for the future. In terms of content, expect nothing different from any of the live interviews you probably have to partake in for your other college's applications.
The biggest difference, then, between this video interview and the traditional interview format is the timing: you only have a few minutes to state your responses to the prompts. Again, this is very much intentional in design. M.E.T. is looking to judge your ability to speak concisely yet impactfully. Do NOT worry about repeating stories or content you wrote about in any of your essays – it's totally fine to restate those ideas verbally here so long as you aren't simply reading your essay out loud. The test here isn't really what you're saying, it's how you're saying it. For these reasons, our biggest piece of advice is to treat this video interview as an elevator pitch advocating for yourself. If you follow all of the key components of a successful elevator pitch – dress appropriately, speak confidently, use hand gestures, and really sell your product (hint: that's you!) – then you'll be sure to bring justice to the effort you've already put across the rest of your application.
Final Thoughts
We understand that this is a lot of detail, but when 99 applicants out of every hundred get rejected, we want to give you the best chance possible to succeed – and that means going over all the details. M.E.T. is an incredible program, and getting in is correspondingly incredibly difficult.
If you have further questions about M.E.T., or want to hear how we can help you craft your own application to the program, schedule a free consultation with us. We've helped hundreds of students get into the colleges of their dreams, and are always happy to hear from you.