We've written about BS/MD programs before, and covered their applications generally. The popularity of these programs is clear and completely understandable. Medical school applications are extraordinarily difficult and competitive, and getting an early guarantee of admission takes an enormous amount of pressure off of you for undergrad.
In this article, we'll explore a single program in more depth: Texas Tech's Undergraduate to Medical School Initiative (UMSI). We'll cover what the program is, how it works, its benefits, and how you can apply. We'll also cover a bit of application strategy for the program. Let's jump in!
What is the UMSI Program?
The program is not accelerated, as some BS/MD programs are, but instead allows students to take four years of undergraduate study at Texas Tech's Honors College before enrolling in Texas Tech's medical school. This acceptance is guaranteed if you have met the required grade and academic standards.
You do not need to take the MCAT for this program. Indeed, if you do take the MCAT, you must notify program officials, and your automatic acceptance to Texas Tech's medical school is withdrawn. You may still apply, but you no longer have a guaranteed spot.
Unlike most other BS/MD programs, you may study abroad while in undergrad at Texas Tech, so long as you do so through an official affiliate program of the school. Indeed, the entire point of the program is to allow pre-med students to have a more varied undergraduate experience than is normally afforded them.
While the UMSI program is not normally accelerated, you can apply for early matriculation to the medical school. This requires that you complete all required coursework by the end of your third year, along with the required volunteer and healthcare hours.
The program does allow students a more varied time in undergraduate, but still expects you to be fully prepared for medical school at the end of it. For this reason, there are required volunteering and healthcare components of the program. The healthcare component must take place in a hospital or clinical setting. The program provides ample opportunities for students to fulfill this requirement.
How to Apply
The application process is more complicated than a standard college application. We'll cover it in stages, in the order that tasks must be completed, to ensure you understand the full scope of the application process.
Program Eligibility
All applicants must meet the following requirements in order to be eligible to apply for the program:
You must be a US citizen or permanent resident.
You must be a resident of Texas. 
You need to be a senior in a Texas high school.
You need a minimum of a 30 on the ACT or a 1360 SAT (writing section not considered). Further, these may not be superscores but must come from a single test date. 
Preference is given to students in the top 10% of their class. 
Texas Tech's program is not the only BS/MD program limited to in-state students; a number of public universities run similar programs.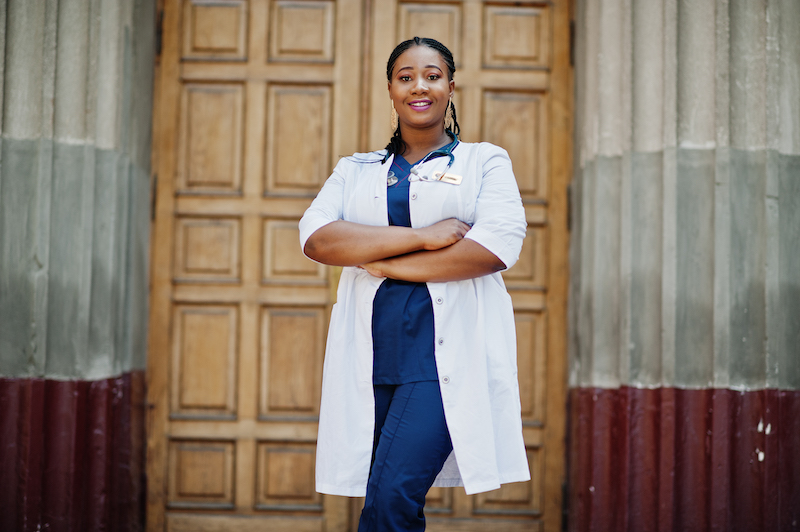 Application to the Honors College
Before you apply to the guaranteed admissions program, you must apply to Texas Tech and its honors college. Before your application is complete, you must be accepted by and enroll in Texas Tech's honors college. Here is the process for applying to the honors college:
You must apply to Texas Tech through ApplyTexas, the Common App, or the Coalition App.
You must apply to the honors college through their separate online portal.
You must submit test scores to Texas Tech as part of this initial application.
Two letters of recommendation are required.
Applications are considered on a rolling basis, results are generally returned within 6 weeks. Because you are not able to finish applying to the UMSI until after you are accepted into Texas Tech, we recommend completing this application early.
The UMSI Application
The application opens on October 1st, the deadline is December 1st. The application requires the following:
You must complete the program's online application.
Two letters of recommendation are required. These should address your preparation and readiness for a BS/MD program and a career in medicine.
You must complete the Casper test online. This is meant to measure skills Texas Tech sees as relevant to your potential career in medical school. You must have completed your Texas Tech application to take the Casper test. In order to reserve a test click browse test dates and times on the dates and fees page then click United States of America → BA/MD → Texas Tech University Health Sciences Center, Undergraduate to Medical School Initiative. You must take this test by the application deadline.
You are required to have proof of acceptance to Texas Tech and proof of a completed application to the honors college.
An interview is required; invitations are sent out in February, and the interviews take place in March.
Decisions are announced in April. You do not have to decide on attending Texas Tech until after you hear from the UMSI program.
Application Strategy
Texas Tech does not release admissions data for its UMSI program, but we do know it is significantly more competitive than admission to the university as a whole. That said, BS/MD programs with restrictive eligibility requirements are generally less competitive than their peers, because there is a smaller pool of students who can apply to them.
Texas Tech is looking for students who are ready to face the challenges of their program, and their application is designed to find these students. In order to show off your talents, you should do the following:
Involve yourself with medicine and science-related extracurriculars. A medical career is a big commitment, and the school wants to see your commitment to medicine in high school. 
Do volunteering. This can be related to healthcare but does not need to be. Being a doctor is about helping others, so you should demonstrate a commitment to doing so.
Get stellar grades. While Texas Tech does not require you to be in the top 10% of your class to apply, BS/MD programs are academically challenging. Therefore, they are looking for students who have shown their ability to excel academically before. Your GPA should be as close as possible to 4.0, and you should have taken the hardest classes available to you. 
Perform well on standardized tests. While the minimum score requirements are well below the maximum possible, higher scores will help you. The numbers they give are the minimum required, not a guarantee of acceptance. Spend time studying and preparing for these tests, especially since they do not allow for superscoring.
Overall, you should look to show your dedication to medicine and helping others, and that you are academically prepared for the challenges of the program.
Final Thoughts
Being a doctor is a difficult job, so the process of becoming one is quite challenging in turn. This is true of BS/MD programs especially, as this is a big commitment for a high school student, and they want to be sure you are ready. 
Texas Tech's UMSI program is quite good, and slightly less competitive than similar programs elsewhere in Texas. That said, admissions are very challenging, and should be approached with intention and forethought. If you want to learn how we can help you apply, or how we can help you prepare if you are earlier in your high school career, sign up for a free consultation today. We have a depth of experience helping students, and we're always happy to hear from you.