Volunteering, and doing so abroad, is seen as a right of passage for many high school students. We've covered the topic of volunteering locally before. Today, however, we'll be talking about another aspect of volunteering: how to be authentic in your efforts, and not appear privileged or out of touch.
There is increasing media interest in the phenomenon of voluntourism: a merging of a tourist excursion and volunteering experience. This discussion is often critical, and while we will be taking a nuanced look at the subject, college admissions officials are increasingly wary of the trend, and what it implies.
In this article, we'll be looking at the troubles associated with volunteering abroad, traps to avoid, and how to volunteer (and write about it) authentically for your college application.
What is Voluntourism?
Voluntourism is a term used to describe volunteering trips taken overseas that don't do much actual good for the people they are intended to help but do provide some great photo opportunities. There is some difficulty with this, as the definition is highly subjective, and what one person may hold up as an example of legitimate help another may deride as inauthentic. 
It is often hard to determine how helpful a volunteering activity actually is, especially for high school students, who lack experience in the broader world.
We recommend using the following questions to evaluate volunteering opportunities:
Who does this opportunity help, directly or indirectly?
Which group is organizing the opportunity? How legitimate are they?
How much does the opportunity cost? Where is the money going?
What will you accomplish by doing this?
There is also a misconception that the authenticity of an opportunity is linked to the hardship undergone while volunteering. I have volunteered around the world and slept in four-star hotels and on the floors of houses without running water, kibbutz guest lodging, and government offices. None of these were any more legitimate or more inherently good; the hardship you undergo, or lack thereof, is not what makes an opportunity good. What matters is what you are doing, and why.
Volunteering Intelligently
There is a lot of money in volunteering overseas, and where there's money to be made, unscrupulous individuals follow. While there are many legitimate charities that organize trips abroad, many others care more about your money than actually helping anyone.
Searching for the names of charities and organizations can tell you a lot about them. Relatively new companies are tricky to evaluate; if you are uncertain we recommend sticking with more established organizations.
Many high school students see traveling or volunteering overseas as a right of passage, and we don't want to discourage the process entirely. We do want to make sure that if you are volunteering, you are actually contributing to the communities you are trying to help. 
There is also no shame in simply traveling abroad to immerse yourself in culture as a tourist. There are benefits to volunteering abroad, but that is not the only "right" way to experience foreign cultures.
Regardless of your approach, the more research you do, the more certain you can be that you will be likely to actually contribute something meaningful.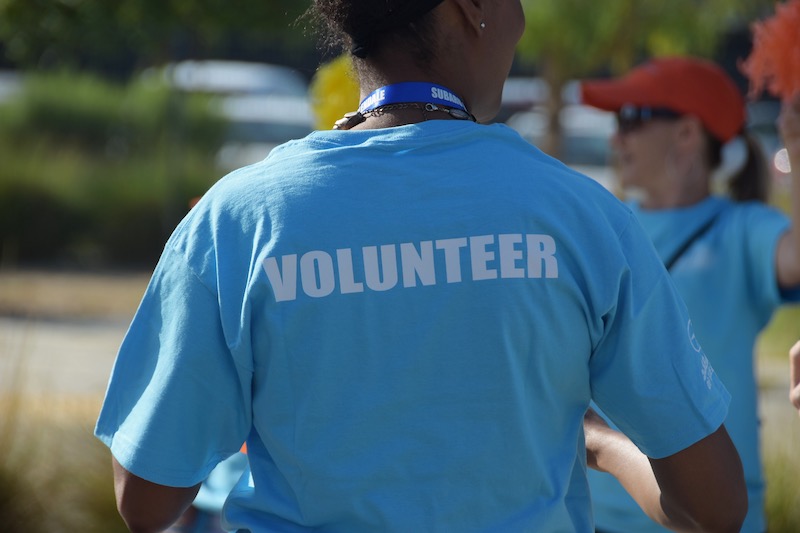 Authenticity in Volunteering
What admissions officers are looking for, and what leads to most criticisms of voluntourism, is authenticity. At some level, volunteering will always be someone who has something helping another get access to a thing, and expecting nothing in return. This is a definition which is very broad, but that is necessary due to the breadth of possible volunteering opportunities.
A lack of authenticity can come from two places. The first is volunteering without checking to see if you are having any real impact at all, or even caring much about your impact. The second is consciously or unconsciously displaying your own privilege in a way that is deemed gauche. Both of these can be avoided, but it will take active effort on your part in order to do so.
A lack of impact is a constant struggle with volunteering. While it is possible to make sizable impacts on the lives of individuals, creating systemic and lasting changes is a slow and boring process, with progress often imperceptible on an individual level. That said, some volunteering is very helpful to locals, some has negligible impact, and some is actively detrimental.
For your own volunteering, you should try to participate in activities that are actively helping individuals, or which are contributing to systemic change. We should note that some activities which are popular while volunteering are not always the most helpful. By making sure your work has an actual impact, you will avoid some of the common criticisms leveled at voluntourism.
Now we have to address the elephant in the room: privilege. It takes significant economic resources to travel overseas to volunteer; there is no shame in this. Yet it is something which must be acknowledged, or else you risk appearing naive; blind to the opportunities which are open to you. This is not something you need to apologize for, merely be cognizant of while doing volunteering.
Writing About Volunteering
Your experiences with volunteering, be it abroad or domestically, can make for good essay topics, so long as you handle them carefully. A poorly written essay can hurt an application, just like a well-written one can buoy it. When writing about volunteering, a gentle touch is needed.
There are two things you need to avoid in your essay above all else:
Cliche
Obliviousness
A cliche is something to avoid generally in essays but can be especially harmful when writing about your volunteering experiences. You should always avoid the following phrases: 
I thought I was helping them, but actually they were helping me. (Don't use the word "teaching" here either).
I found myself.
I learned we really are all the same. (Or variations on this)
There are countless phrases like these, and the ideas contained in them aren't necessarily bad, but they are incredibly overused. If an admissions officer has seen this kind of essay a hundred times before, they won't be particularly impressed when they see it again, and it won't have a major impact on them.
Further, most of these cliches speak of significant naivete, and this brings us to the second thing to avoid when talking about volunteering: obliviousness. Nobody expects you to know everything as a high school student, but you should also avoid appearing naive, and many essays about volunteering come across as incredibly naive.
The trouble is that a new perspective on the world can be a large revelation to you, and still make you sound naive. There are depths of poverty and suffering in the world that do not generally intrude into the existence of high school students; many of whom encounter these for the first time while volunteering. The revelations from these often feel revolutionary, but merely serve to highlight your prior naivete.
Instead when writing about volunteering, focus on what you did, and how you grew as a person. Try to bring up unusual or uncommon connections. Showing personal growth is good, and a little naivete is ok, if you acknowledge it. These essays are not always easy to write, but can be quite effective at showing your values, and what you can contribute to a school.
Final Thoughts
Volunteering is a very worthwhile activity, and colleges like seeing that students have used their time contributing to their communities, be it locally or globally. Volunteering can also teach you about yourself and the world at large and provides great material for essays in doing so.
If you want help writing about your own volunteering experiences, or finding the perfect volunteering opportunity for you, schedule a free consultation with us. We have a depth of experience helping students and are always happy to hear from you.